Blackstone Accelerates Growth Welcomes FieldStack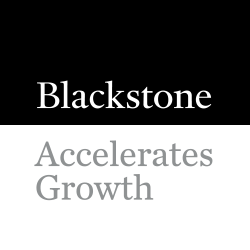 Brunswick, Maine – Blackstone Accelerates Growth (BxG) today announced the newest Maine business selected to the BxG Accelerated Ventures program—FieldStack, which is based in Portland. FieldStack joins 18 other Maine-based businesses that benefit from the wide range of expertise and networking programs offered by BxG Accelerated Ventures.
The BxG Accelerated Ventures program accelerates the growth of entrepreneurs and start-up businesses in Maine. Those accepted into the program receive resources specifically matched to their needs and the stage of their business. Earning the designation of an Accelerated Ventures business generates two primary benefits: subsidized assistance to overcome growth barriers and increased visibility to attract talent and capital.
"Our affiliation with BxG Accelerated Ventures gives us tremendous access to expertise, resources and networking opportunities," says FieldStack Vice President Michael Stefanakos. "We are committed to growing a successful business here in Maine, and an organization like BxG provides us with helpful business ideas while also connecting us with industry experts and opening us up to potential collaborations. We're now in a stronger position to build communities that will help foster our growth and streamline our searches for new hires."
Don Gooding, Executive Director for the Maine Center for Entrepreneurial Development, a BxG partner, adds, "FieldStack is another example of a growing, successful Maine company that's been 'hiding in plain sight.' One of our goals in the BxG Accelerated Ventures program is to help these companies broadcast their stories, which helps them recruit talent, land new customers, build important partnerships and access financing. I've been very excited to get to know the FieldStack team and think they have huge potential—not only to grow much bigger, but also to have a transformative effect on some major segments of retail."
About Blackstone Accelerates Growth
Launched by the Blackstone Charitable Foundation, Blackstone Accelerates Growth builds an intentional community and culture of innovation and entrepreneurship throughout Maine. The collaborative partnership catalyzes the growth of innovative businesses by connecting companies and entrepreneurs with the resources they need. For more information, visit www.blackstonegrowth.com.
About FieldStack LLC
FieldStack enables businesses to build a foundation for lean retail—the confluence of flow and resource efficiency. For retailers, lean retail means higher profits, fewer technology headaches, and a system that seamlessly transforms data into information that drives automated decisions in real time. Offered as a service, FieldStack provides lean retail consulting, software, and hosting. The keystone of the FieldStack platform is a retail analytics engine that collects data operation-wide, helping business leaders predict customer buying patterns. For more information, visit www.fieldstack.com.
Tags: