How FieldStack Drives Accelerated Growth for Pet Specialty Retail Clients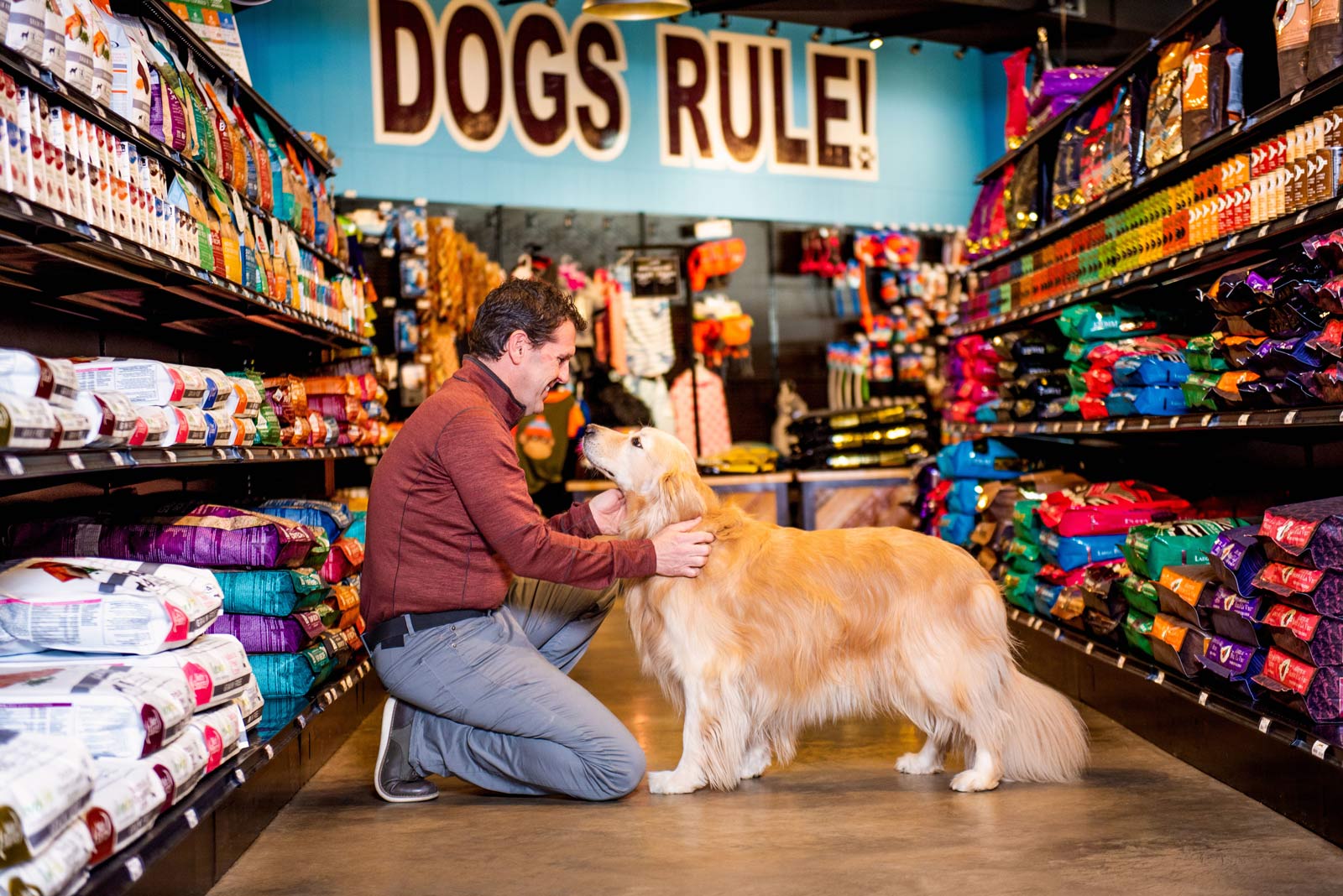 Today, business leaders and employees alike rely on dozens of legacy software tools and manual processes to carry out their day-to-day operations. Pet store chains and retailers are no exception. As a result, the average retailer spends 58% of its IT budget just to maintain antiquated systems. This lends way to inefficiencies, putting independent and regional pet store chains at a disadvantage compared to their online competitors.
These implications became clear to The Natural Dog, a seven-store independent pet specialty chain that had been held back by a complicated web of outdated systems. They needed a trusted Retail Management Software solution to streamline their operations, build stronger customer relationships, and reignite their growth.
Read their full story here.
The Opportunity

for Modern Pet Store Chains

In light of external challenges such as increasing online competition and labor shortages, brick-and-mortar pet store chains need to leverage their key differentiators while optimizing their internal processes.

In the case of The Natural Dog, implementing modern Retail Management Software was the key to success. After discovering FieldStack, CEO Scotty Tanner decided to take action to beat the online competitors at their own game.

Having been in business since 1970, The Natural Dog was experiencing some of the same growth obstacles as pet store chains nationwide, including:
Rock bottom prices from online retailers
Overburdened employees who are distracted from customers
Inventory inefficiencies that erode profits
Multiple tech suites and platforms that don't interface well
Rigid architectures that can't adapt to changing customer preferences
And beyond
While these are just a few of the challenges facing pet store chains, each subsequent problem tends to snowball, further eroding growth and profitability.
Moving Toward
Optimized Operations
Whether you've talked with other pet store chains or have been monitoring overall industry trends, the message is clear. Independent and regional pet store chains need to optimize to survive and thrive. But within this space, there will be winners and losers. Given the increasing growth of online pet retail giants, the need for change is greater now than ever before. And the winners will be those that quickly adapt and outperform.
As The Natural Dog implemented FieldStack, a process that can be as short as 18 weeks, they noticed immediate positive changes. For example, they could use real-time data to stay ahead of inventory levels and leverage time-saving automation to keep their staff focused on their customers.
These newfound efficiencies not only saved over 11,000 hours in inventory management, stocking, and receiving, but also saved $250K in operating capital through a 14.5% inventory reduction. The Natural Dog team quickly discovered the power of a Lean Retail Framework to compete with online giants, an essential adaptation for highly successful pet store chains.

To learn even more success tenants, we invite you to discover The 3 Pillars of Brick and Mortar Retail Success in 2022 by reading our blog.
Driving Growth

and Profitability

With multiple locations to manage and heavy IT maintenance demands, many pet store chains feel that expansion isn't feasible. Before FieldStack, CEO Scotty Tanner felt the same way about The Natural Dog, realizing that his team was already at full capacity.

Two locations later with 10X greater BOPIS sales, The Natural Dog has since transformed plateaus into profits, all while maintaining uncompromising visibility over 360° of their operations.

Hollywood Feed CEO Shawn McGhee had a similar experience, saying "FieldStack is a large part of our growth story. Any retailer looking to get the most out of their technology investment should absolutely look at FieldStack." Hollywood Feed's story is a testament to the power of next-generation technologies to drive heightened customer satisfaction and business growth.
Closing
Remarks
Ultimately, the challenges posed by competing online pet retail giants are here to stay. Likewise, the bottlenecks created by antiquated tech systems will continue to hinder pet store chains without a willingness to change. The time is now to start leveraging your natural advantage as a brick-and-mortar retailer and leave the competition trailing behind.
We invite growth-minded pet store chains to connect with us at SuperZoo 2022, held on August 23-25. If you are unable to attend, we invite you to reach out today to schedule a call. From there, we can get to know your team and discuss how FieldStack can drive your growth. We look forward to helping you take your pet store chain to new heights.
To read more about the positive effect that FieldStack had on The Natural Dog, we invite you to check out our Impact Study. The end result was a record-breaking year, as 2021 yielded the highest-ever sales volume for the chain.
Thank you for reading!
Harness Your Competitive Advantage
Experience our free Lean Retail Web Class
Learn More
See the Impact FieldStack had on The Natural Dog
The results speak for themselves.
View Case Study