Recommerce for Retail: 6 Key Questions to Fuel a Profitable Resale Strategy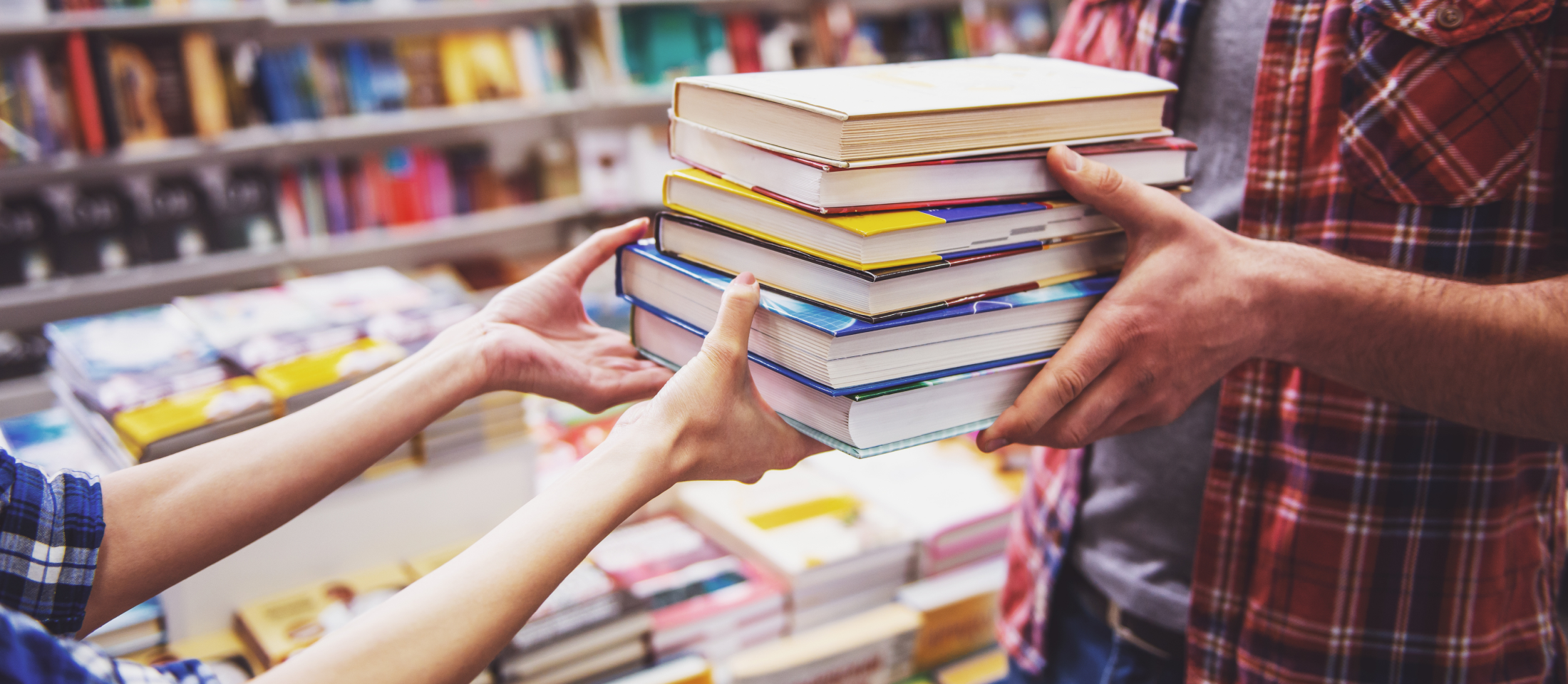 Whether it's called buyback or trade-in, recommerce is making headlines in the retail world as a fast-growing trend – and for good reason. Retailers and customers alike benefit from this sales model. As more customers experience the benefits and demand second-hand options, retailers that provide recommerce programs are the ones that will be rewarded.
But it's important that you don't incorporate a resale program into your business without considering the strategy behind it. That's what we'll cover here.
In this post, we share what recommerce is, the benefits to customers and retailers, and which retail segments and types of products are best for resale. Most importantly, we'll share the 6 critical questions you need to ask yourself before you ever buy your first item to resell.
IN THIS ARTICLE:
What is Recommerce and Why Should You Try It?
Benefits of Resale for Retailers
Why Do Customers Love Recommerce?
Which Retail Segments Need a Resale Strategy
6 Questions to Help You Plan and Launch a Successful Recommerce Program
How to Kick-Start a Profitable Recommerce Program with a Unified Platform
What is Recommerce and
Why Should Your Chain Have It?
Recommerce is a sales model that involves the purchasing and reselling of used goods. The term itself comes from combining the words "reverse commerce."
Buying pre-owned products from customers to resell is typically done through a buyback and resale, or a trade-in program. However, recommerce is often confused with consignment – the selling of a customer's item in exchange for a percentage of the profit.
For this post, we'll focus on buyback and trade-in programs. Both models can be profitable for retailers, especially when there is a strategy behind them.
Buyback: A buyback and resale program involves buying products back from customers and refunding a certain amount of the item's sale price.
Trade-in: This type of program allows customers to receive credit toward a new item in exchange for their used items.
Benefits of Recommerce

for Retailers

Retailers stand to gain significant advantages from a recommerce program. Here are some of the benefits retailers can expect:
Flexible Supply Chain: When customers deliver your inventory directly to your store, you experience reduced acquisition costs and gain a wider variety of inventory. You get to decide what products to buy, how much to pay for them, and what prices to sell them at. This level of control means potentially stronger margins for each product that goes through your resale process.
Improved Customer Loyalty: Introducing a recommerce program allows you to create deeper connections with your customers. These programs directly benefit the consumer, which in turn rewards the retailer with increased traffic and repeat business. In fact, data from our FieldStack platform shows that consumers who participate in buyback programs tend to become an organization's most loyal customers over time. As a bonus, customers will often take the money or credits they earn from selling you their used goods to purchase other items from you.
Enhanced Brand Image: Recommerce programs are sustainable and help reduce a retailer's environmental footprint. Customers look favorably at sustainable companies and are more willing to engage with brands that offer recommerce programs, especially younger generations. In fact, 62% of Gen Z and Millennials prefer to buy from sustainable brands.
Another interesting effect of recommerce is its ability to bolster consumer confidence, allowing retailers to charge higher prices. In a recent interview by Quartz, the CEO of a global fashion luxury group reveals why his company is increasing the prices of its Versace brand. Surprisingly, it has nothing to do with inflation:
"The resale market has I think created a comfort level with people in the luxury world that they can not only purchase and enjoy but they see value in the ability to be able to resell product." - John Idol, CEO of Capri Holdings (Versace)
The benefits above only scratch the surface. We dig a bit deeper into the advantages of recommerce for retailers in our previous blog post: Recommerce is Here to Stay: 8 Reasons to Jump on This Growing Retail Trend.
Why Do Shoppers
Love Resale?
Retailers aren't the only ones that benefit from the resale market. Second-hand goods appeal to shoppers for many reasons. Here are just a few:
Shoppers Want Value: Customers are drawn to recommerce because buying used products offers significant savings and good value. Purchasing items second-hand is a great way to get high-quality pieces while saving a buck. Additionally, frugal shoppers look for ways to save during times of economic uncertainty.
Shoppers Want Sustainability: Reused and upcycled products are simply more sustainable than newly manufactured goods. This is great news for the growing segment of consumers who want sustainable products. In fact, 84% of consumers say sustainability is important when making purchasing decisions. However, the same study revealed that 50% may not pay a premium for sustainable products during inflation. In a world where more people prefer eco-friendly products than those who are willing to pay extra for them, offering used goods fits into a sweet spot.
Shoppers Want Variety: Introducing used goods into your supply chain means a wider assortment of products for shoppers. You never know what products you'll get when you buy pre-loved items from your own customers. And when customers know you frequently refresh your inventory with used goods, you can count on them coming back more often to explore their options.
Shoppers Want Unique Finds: Second-hand and vintage goods give customers the opportunity to find something truly unique. While customers do enjoy saving money with recommerce, not everyone is looking for a bargain. Many are willing to pay a premium when it comes to nostalgia, collectibles, rarity, exclusivity, and personal preferences.
Which Retail Segments

Should Have a Resale Strategy?

Here's the beauty of recommerce – it's not limited to one segment of the retail industry. The opportunities are truly endless.

For example, at FieldStack, our roots are in the entertainment industry. Buybacks and recommerce for used media goods like video games, books, music, and movies have always been a key component of the industry. That's why recommerce became a part of our unified commerce platform early on. Over the years, we've finessed the buyback capability of our system so it can be used across the board and our clients across industries can leverage the benefits of resale.

Not sure what products to resell? Here's a quick list to get you started:
Best Types of Items for Recommerce Programs
Antiques
Books
Clothing and accessories
Collectibles
Electronics
Games
Home goods
Jewelry
Media
Musical instruments
Sporting goods
Tools and equipment
There are also a handful of retail segments that are not the best fit for a resale model. For example, grocery and personal hygiene do not work well for recommerce due to their disposable nature. And while many retailers successfully resell luxury items, this type of product can be challenging for others. This is because luxury items require authentication and consumers must be able to trust that you're offering the real thing.
Additionally, some stores risk devaluing their new items by offering a resale program in the same location. However, offering second-hand exclusive or luxury brands tends to strengthen a retailer's image instead of hurting it.
You know your retail chain and customer preferences better than anyone else. What items fit into your current offering that make sense to sell second-hand? If you still aren't sure, ask your customers!
6 Questions to Help You Plan and Launch

a Successful Recommerce Program

Here are a few strategic questions to ask yourself before you start your buyback and resale program:
1:

What Products Will You Sell?

The first step to getting started with recommerce is deciding what goods to sell. Of course, you'll want to stick to products or brands that pair well with your current offerings. For instance, if your retail chain sells sporting goods, you could naturally work a recommerce component into your offerings with used sporting gear, clothing, and equipment.

However, it's not just the type of product you need to consider but also the brand. Will you be selling used goods from exclusive brands or many?

For example, lululemon's Like New program allows customers to trade in their gently used lulelemon gear for store credit. This circular resale model is exclusive to their brand only, promoting brand loyalty and sustainability. Best Buy takes the opposite approach. The Best Buy Trade-In program accepts a variety of tech products from different brands. Trade-ins do not have to be originally purchased through the retailer to qualify for the program.
2:

Where Will You Get Your Supply?

Once you've decided on the type of product you'll sell, you'll need to determine how to obtain it. Some people prefer to source the items themselves by scouring estate sales, storage unit auctions, and local marketplaces. However, this model isn't exactly scalable, especially if you plan to resell specific items. For instance, if you plan to flip a specific brand of power tools, the odds of finding even one at a garage sale aren't good.

This is where your existing customers come in.

By offering a buyback or trade-in program through your retail locations, the inventory will not only come to you, but it will be the right inventory. You can determine which items you'll accept through your program. Not only does this turn into a favorable vendor relationship where new stock is brought to you, but it'll also encourage customers to shop in your store. Customers can use the money they get from selling you items to purchase something while they're already there, and in the case of trade-in programs, the credit they receive is only good when redeemed through your shop. You get unique, in-demand inventory, and repeat business all at once.
3:

How Will You Control the Quality of Goods?

As mentioned above, purchasing your inventory from customers gives you flexibility in the items you accept. No matter what you plan to sell, setting your criteria with a grading scale will help you maintain a level of quality control.

Here's an example of a common grading scale:
Like New: Excellent condition with no marks or scratches
Very Good: Minimal wear with very light signs of use
Good: Some wear with signs of consistent use, marks, or scratches
Acceptable: Heavy wear with some damage, marks, or scratches
Set your definitions for each condition and determine which conditions you'll accept. For example, some retail stores only accept items that are like new to maintain high-quality expectations for their customers, and others can be more flexible on the condition of items accepted. You may even accept items in poor condition to refurbish or restore yourself, just keep the costs of restoration in mind when setting your prices to protect your margins.
4:

Can You Easily Integrate a Recommerce Program into Your Retail Operation?

Once you've come up with a plan for which products to sell and how you'll acquire them, it's time to work it into your business. You should have a system in place to help you determine the price of goods, both what you'll offer to purchase them for and what you'll eventually sell them for. You'll need a way to incorporate the new (or pre-existing) SKUs into your inventory. You will also need a method for listing the products online, whether that's on your webstore or a 3rd party channel.

Each of these tasks in and of itself can be daunting. But how well you do them, and your ability to create a consistent process, will determine your success and profitability. Handling your recommerce program seamlessly at point-of-sale is critical for a positive customer experience. Without the right technology in place, many retailers are left with the challenge of forcing the seemingly impossible to work. Before you add recommerce to the mix, think about how your current software handles typical transactions like buy-online and return in-store. If these transactions are complicated now, you can expect them to be even more frustrating with a resale component added.

However, a unified commerce platform that connects all of your core retail systems makes the entire process seamless. With the FieldStack platform, our clients have the power of end-to-end retail management at their fingertips. If you'd like to learn more about FieldStack for your store, schedule a risk-free 30-minute consultation. We'd love to discuss how we can help you with your recommerce plans!
5:

Where Will You Sell Your Second-hand Inventory?

Retailers have many options when it comes to selling their used goods. For one, and the most obvious, you can sell second-hand items right from your brick-and-mortar locations. This offers shoppers a chance to browse the selection in person. It also makes purchasing goods to sell easier when your customers bring them right to you.

However, you can also sell your used inventory online through your own webstore or a 3rd party platform. Keep in mind, if you choose to sell through someone else's platform you will run into additional fees and listing restrictions. Most importantly, you'll be giving up opportunities to optimize and maximize profits, and will potentially create a disjointed customer experience. Depending on your resale model, this can be worthwhile to get in front of each platform's pre-established customer base.

Here are a few platforms where you can sell your pre-loved items:

As you weigh your options, understand that the profitability of recommerce is highly dependent on your strategy and flexibility to execute resale through your brick-and-mortar and online channels. No matter which channels you sell through, it's important to provide a seamless customer experience. Customer-centered and data-driven retailers accomplish this through a unified approach.

Our FieldStack platform features 3rd party marketplace integrations to unify your recommerce program across your chosen channels. Click here to learn more.
6:

How Will You Promote Your New Resale Program?

Having the perfect strategy and recommerce program in place won't do any good if your customers don't know about it. Educate your community about your upcoming recommerce program before it launches to improve your chances of engagement. Continue promoting your program well after launch to encourage customers to participate. You have to let your customers know about the program to make it a success!

There are many ways to promote your new program. Signage in your stores, email blasts, SMS notifications, social posts, ads, and a dedicated landing page on your website are all great options. No matter how you choose to promote your new program, having a plan will make it more effective.

With a unified commerce solution, you can even make the program a part of your customer loyalty function.
Kick-Start Your Profitable Recommerce Program

with A Unified Platform

As you can see, recommerce programs have considerable benefits and shoppers love them. So how can your retail chain launch a successful resale program? By educating yourself on recommerce and following the steps above, you'll be in a good position to launch a program for your retail chain. With a unified commerce platform, you can get a successful resale program up and running even faster.

While many retailers look for single-point solutions to address their resale needs, others consider this part of their unified commerce strategy. FieldStack's unified commerce platform has powered our clients' resale programs for many years. Recommerce is delivered seamlessly as part of our completely unified platform that includes robust POS, eCommerce, inventory, warehouse, loyalty, real-time actionable data, and more.

Schedule a free consultation to learn more. We look forward to helping you evaluate if FieldStack is the right platform for your resale program.
UniFied Commerce Platform
Create a seamless
omnichannel experience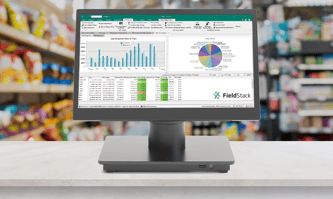 Discover Lean Retail
Learn More About Resale
8 Reasons

to Jump on the Recommerce Trend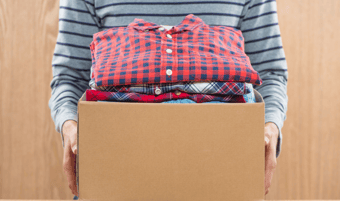 Keep Reading