Recommerce is Here to Stay: 8 Reasons to Jump on This Growing Retail Trend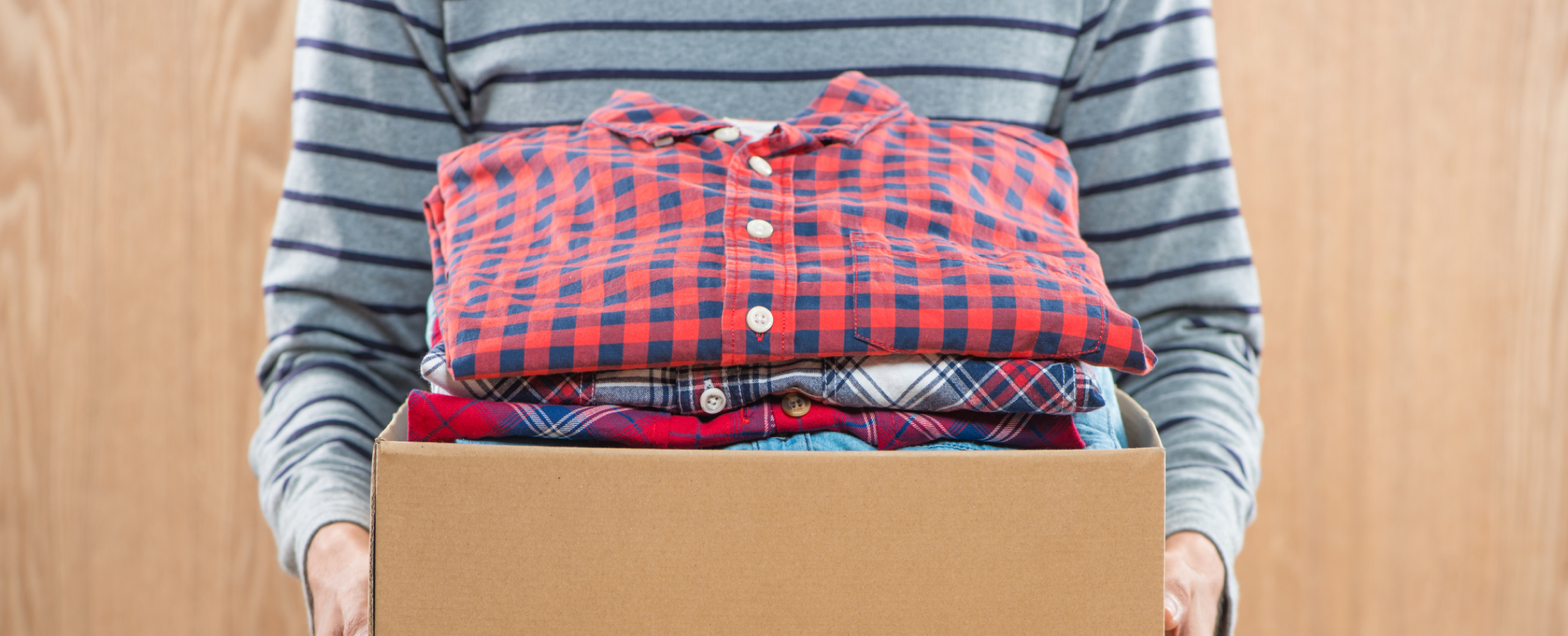 Recommerce, also known as buyback and resell, resale or reverse commerce, is one of the leading retail trends of 2023.
As retail continues to transform based on consumer preferences, economic conditions, social trends, and emerging technologies, retailers are adopting buyback and resell programs to meet the moment.
In this post, we explore the factors that make resale so attractive and what's fueling its growth. We also share a list of eight reasons retailers can benefit from a resale strategy, plus a new vendor opportunity that's already right in front of you.
IN THIS ARTICLE
Why is Recommerce Having Its Moment?
Buyback and Resale is Growing Fast
8 Reasons Why Your Retail Chain Should Launch a Buyback and Resale Program
Golden Opportunity: A New Kind of Vendor Relationship
Why is Recommerce
Having Its Moment?
Analysts see a combination of unique conditions that have led to the current surge in recommerce:
Shoppers Seek Value: Value-oriented shoppers have favored used goods for decades, even centuries. As inflation and uncertainty squeeze household budgets, interest in value shopping has grown. According to 2022 research by GlobalData, affordability is the primary driver for buying used goods.
Shoppers Want Choice: Product choice is the second most crucial driver for purchasing secondhand goods (BCG, 2022). Consumers appreciate the expanded choice and sense of exploration that resale provides.
Shoppers Strive for Sustainability: Consumers appreciate the opportunity to decrease their environmental footprint through reuse and upcycling. BCG shares that 40% of consumers view secondhand shopping as their preferred way to buy apparel sustainably.
Resale Technology is Now Within Reach: As consumers show interest, the barriers to entering the retail resale market have decreased. The FieldStack unified commerce platform provides accessible technology to power a retail buyback and resell program.
Consumers are loudly expressing interest. A growing list of leading brands shows that resale can be a win-win opportunity for consumers and retailers. The retail resale tipping point has occurred, and unified technologies now make the once-complex practice available to virtually any retailer.
The Buyback and Resell Market is
Growing Fast
Resale in retail is hot. But this isn't just a momentary trend. The buyback and resell market has real growth potential — now is the time to jump on board.
The 2023 NRF "Big Show" featured multiple panels on the topic. NRF panelists predicted that the US secondhand market will double by 2026, reaching more than $80 billion in sales. Industry publications from RetailDive to RetailBrew are heralding this growth.
Early adopters have already benefited.
RetailBrew reports that fashion resale grew from $13.6 billion in 2018 to $28 billion in 2022. Additional growth of 15% is predicted in 2023.
The list of retailers with buyback and resell programs includes Lululemon, IKEA, Athleta, Patagonia, and Walmart, Dick's Sporting Goods — and many more. Resale is growing across categories, including apparel, footwear, sporting goods, housewares, books, entertainment, and beyond.
Consumers themselves are telling us that the market potential is enormous. In recent research from WD Partners, a whopping 92% of consumers indicated that they shop, buy, sell, or trade secondhand items at least once each year. More than half of consumers say they would be more likely to go to a big box store if used items were also available.
8 Reasons Retail Chains Benefit

from Launching a Buyback and Resale Program:
Strong Margins: The reduced acquisition cost and ability to dynamically manage pricing and distribution all contribute to solid margin opportunities for each resale purchase.
Improved Shopping Experience: Resale makes shopping more fun. An always-changing inventory of secondhand goods brings your customers a sense of exploration. Consumers consistently report appreciating access to secondhand goods and the greater product choice they provide.

More than half of consumers say they would be more likely to go to a big box store if used items were also available.

Increased Traffic: Buyback and resell programs attract customers into your stores, increasing overall traffic and enhancing their in-store experience. Secondhand goods can be offered concurrently through your web store and physical locations, driving traffic across your channels— though we strongly recommend leveraging your strengths as a brick-and-mortar operation by keeping your physical stores at the center of your resale strategy.

FieldStack CEO, Brett Wickard, shares how keeping preowned goods in your store is crucial to implementing a successful recommerce strategy.

Repeat Business: Our data shows that resale customers can be your most passionate, loyal customers, and your buyback program will keep them coming back. Effective buyback programs incentivize customers to spend their resale income in your chain for maximum buyback ROI.
Sustainability: Recommerce gives retailers the unique opportunity to grow their business and have impact on a more sustainable future. A buyback program can tangibly reduce the environmental footprint of your retail chain.
Brand Connections: Buyback and resale programs allow retailers to collaborate with your customers based on shared values. When retailers offer sustainable programs that directly benefit the consumer, they bolster brand loyalty and create lasting connections.
Turnkey Technology: It's easier to implement a recommerce program when you have a unified commerce solution that's made for it. For example, FieldStack's platform automates buyback and resale programs. We use a holistic view of all available data — including real-time tracking of marketplaces — to identify optimal buyback and resale prices for used products.
Operational Efficiency: As part of a unified commerce strategy, recommerce can be integrated seamlessly into your chain's POS and eCommerce processes. Instead of relying on manual work arounds, you can quickly and efficiently use one unified platform to manage buyback values, assign credit to customers, and instantly get used merchandise on the floor (or webstore).
Golden Opportunity:
A New Kind of Vendor Relationship
By implementing a buyback and resale program, retailers essentially introduce a new vendor into their supply chain — the customer. Brett Wickard, CEO of FieldStack, explains the benefits of leveraging a resale strategy and treating your buyback program as a vendor opportunity.
"Imagine a magical vendor who delivers products into your stores for free. This vendor allows you to only buy the products you want — items that have proven appeal and will excite other customers. What's more, you get to name the price. Finally, once you complete a transaction that benefits both parties, the vendor enters your store as a customer and buys more items!"
But it's not just a theory. Brett's resale strategy was pivotal to the year-over-year growth of Bull Moose, an iconic New England entertainment retail chain. While scaling his business with the help of recommerce, Brett and his team developed the FieldStack lean retail software platform. The software unifies all of the core systems needed to run a thriving retail chain, which of course, includes the buyback and resale of used goods.
Want to learn more? Contact us to chat about the possibilities of leveraging resale and unified commerce for your retail chain.
Learn More About Resale
6 Questions

for a Profitable
Retail Strategy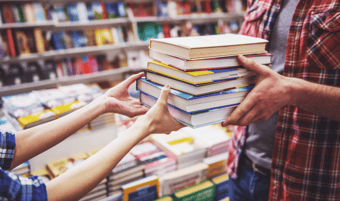 Keep Reading
Lean Retail Platform
A Lean Retail Platform -
Built by Retailers, for Retailers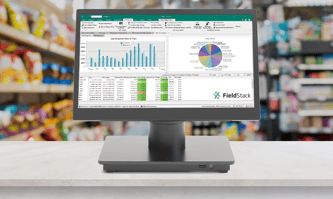 Discover Lean Retail