The 3 Pillars of Brick and Mortar Retail Success in 2022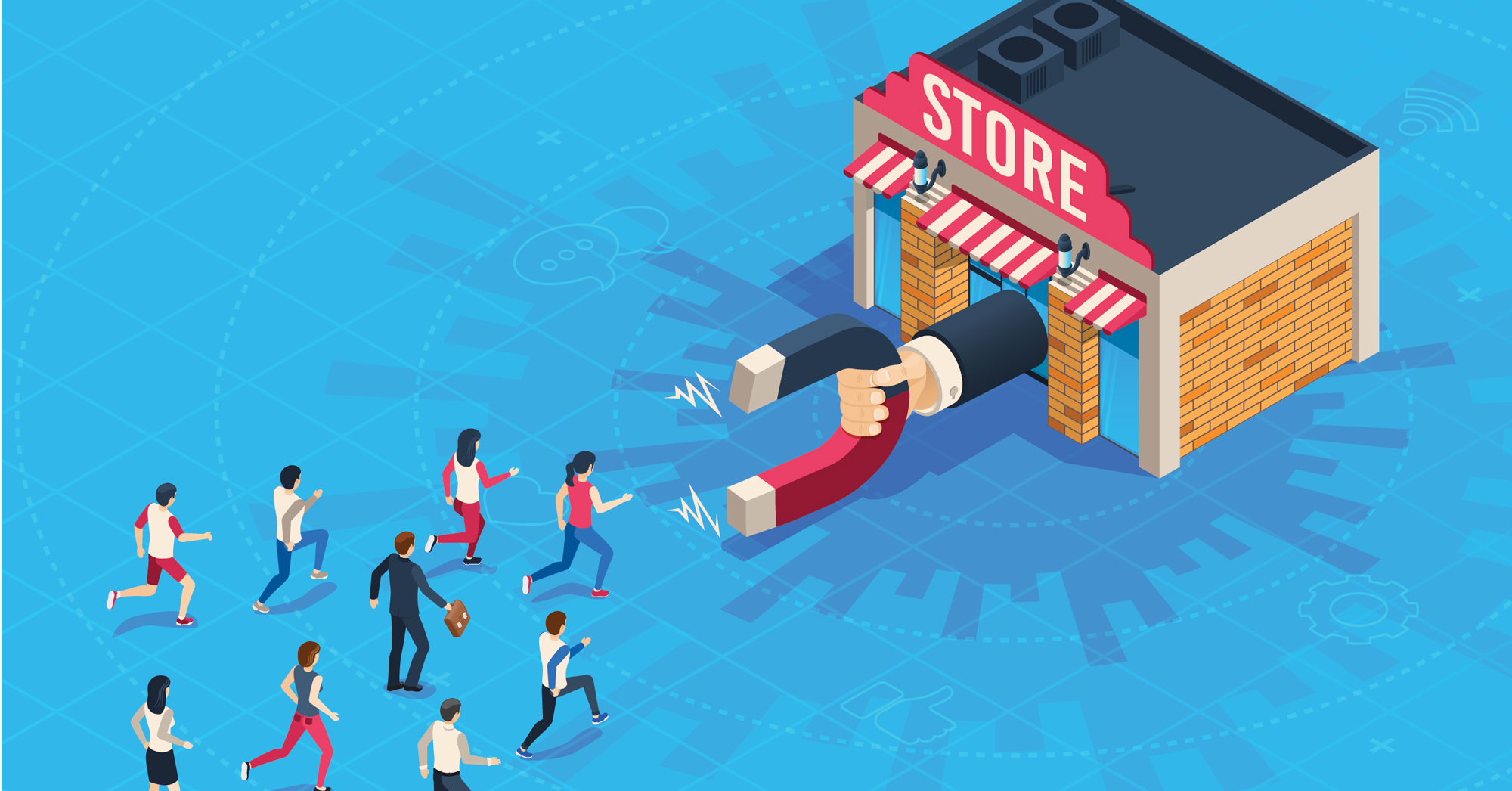 The word is out: brick and mortar stores are the "new" secret weapon of successful retail. Yes, independent and regional retail chains with physical locations are positioned to win in 2022 and beyond.
The WSJ proclaims that brick-and-mortar stores are back in style as store openings this year will exceed closings for the first time since 2017. Direct to Consumer brands are rushing to open physical stores because "the future of retail is all about serving the customer wherever she wants to be served."
Online brands are seeing growth slow and costs ballooning. They are realizing that physical stores are key to growing sales, improving operations and pleasing customers.
Of course, the FieldStack blog has been highlighting the strengths of brick-and-mortar within omnichannel retail for years. But what can your retail chain do to make the most of your advantages?
The Race to Omnichannel Perfection
Now, both extremes are racing to the magical "unified commerce" center that sits between brick-and-mortar and e-commerce retail. Unified commerce is the elegant synthesis of physical stores with online commerce to create omnichannel perfection.
But which side can achieve this ideal middle ground first, the e-commerce giants or tried-and-true brick-and-mortar chains?
Regional and independent retail chains that already have brick and mortar stores have a huge head start in the art of securing, building out, and managing physical stores. They also have the natural loyalty and affinity of their nearby customers.
The largest E-commerce brands have obviously established leadership with the online experience, from user-friendly browsing and shopping carts to sales-building loyalty strategies. And, they have experience in catering to customers across national and global geographies.
No one side will win it all. The rewards will go to the individual retail brands — some with traditional retail roots and some with e-commerce roots — that move with decisiveness.
So how will your brick and mortar chain win in 2022 and beyond?

1. Get omnichannel already!
Customers are demanding the convenience of omnichannel retail. Retailers absolutely must now be offering and perfecting their omnichannel capabilities like BOPIS (Buy Online Pickup In-Store), curbside pickup, in-store inventory shown online, subscriptions, and other omnichannel purchase methods. You may see these capabilities listed as retail trends for 2022, but my friends, they are now table-stakes. And they need to be 100% reliable and seamless for your customers.
2. Drive with data.
Building an omnichannel platform does much more than simply facilitate convenient purchases. The advanced data architecture that connects your stores, website and warehouses provides additional opportunities. It can understand customer preferences through machine learning, automate ordering of the ideal product mix, deliver personalized loyalty promotions, empower your staff with near-omniscient product knowledge at point-of-sale, and more.
In short, unified commerce enables a data-driven retail operation that grows sales with fewer resources. It is great for customer choice and convenience, and even better for retailers who use their real-time data effectively.
3. Be agile for what's next.
The pace of change in retail today is unlike anything we've seen before. And this requires agility. It is a moment of promise, where independent and regional retailers have clear advantages and opportunities to win against the giants. Retail CTOs need the ability to easily deliver new capabilities that keep them ahead of ever-evolving consumer expectations. Unfortunately, many retail chains are paralyzed by the complexity of their legacy technologies. They are being held back and losing ground.
But it doesn't have to be this way! Recent advancements in retail technology have made the omnichannel capabilities of major retail brands available to all retailers. And with a cloud-based retail management platform, stores, staff, and customers are always working with the newest capabilities. The result: an agile and lean retail operation that keeps pace with customers.
—
About FieldStack.
FieldStack™ is the only cloud-based suite of lean retail applications designed and built to work together and leverage real-time data, advanced analytics, and automation. We bring the advanced capabilities of global chains to any retailer, by integrating automated inventory, point-of-sale, e-commerce software, loyalty and advanced retail analytics into one unified suite. This enables retailers to continuously increase sales and streamline operations through the power of lean retail.
Tags: