Reopening Retail: How to Offer Curbside Contactless and BOPIS Purchases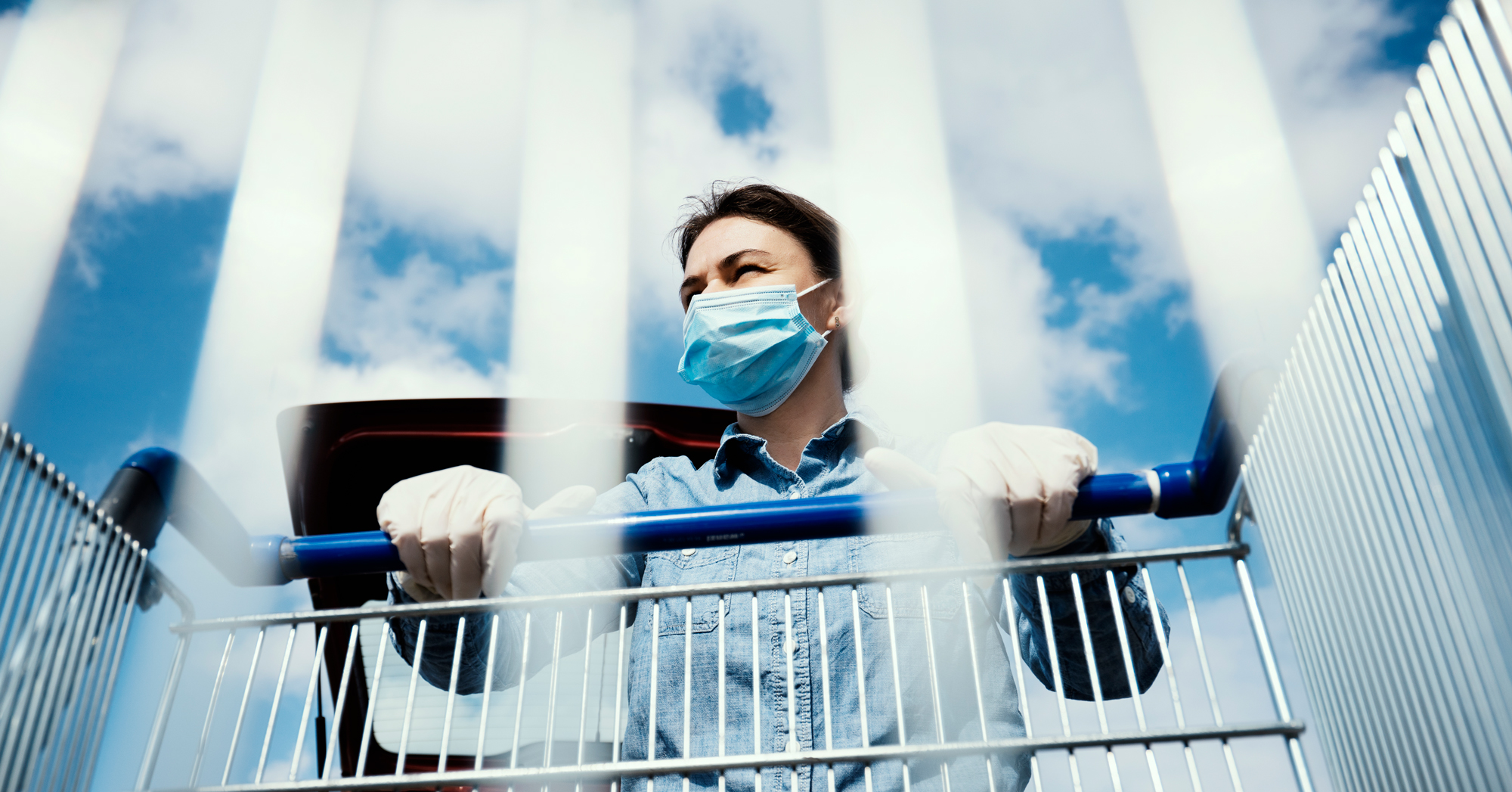 This third post in our Reopening Retail series focuses on curbside contactless pickup as well as Buy Online/Pickup In Store (BOPIS) purchases. We will discuss:
The basic process for curbside pickup and BOPIS

Changes in your store layout that will support customer pickup of online purchases

The technology required for curbside pickup and BOPIS
HOW DO BUY ONLINE/PICKUP IN STORE (BOPIS) AND CURBSIDE PICKUP WORK?
Together, Buy Online/Pickup In Store and curbside pickup have increased 87% year-over-year for the period between late February and March 29, according to Adobe Analytics.
Buy Online/Pickup In Store is a transaction type that started as a service of convenience. It is now also a process that supports physical distancing:
Customer selects a store location on your e-commerce website.

Customer fills web store shopping cart and pays by credit card.

Store staff receive notification and gather purchase for pickup.

Customer receives email with pickup time and instructions.

Customer comes to service counter with receipt and picks up purchase.
Curbside pickup for retail transactions is a form of Buy Online/Pickup In Store. It gained traction with big box and grocery stores in 2019. During the pandemic, it has truly taken off based on legal and health guidelines. This transaction type is now also called curbside contactless pickup. Curbside pickup transactions use the e-commerce and point-of-sale software as BOPIS, but they require a slightly different process:
Customer selects a store location on your e-commerce website.

Customer fills web store shopping cart and pays by credit card.

Store staff receive notification and gather purchase for pickup.

Customer receives email with pickup time and instructions.

Customer parks in assigned pickup area, calls or texts store.

Store staff bring purchase to car, checks receipt and loads car as needed.
---
About Reopening Retail: In this series we explore ways to serve your customers better and keep your retail business resilient in the mid- and post-pandemic world. Other posts in the series include Reopening Retail: The Pandemic-Proof E-Commerce Website and Reopening Retail: The Post-Pandemic Checkstand
---
HOW CAN STORE LAYOUTS SUPPORT BOPIS AND CURBSIDE PICKUP?
First, create a staging area for your staff to gather and bag customer purchases. For BOPIS, where customers enter the store, we recommend using the customer service desk. For curbside pickup, we recommend an area towards the front of the store.
For retailers selling oversized products and large purchases, consider having designated doors for curbside pickup, perhaps even building in a doorway for delivering curbside pickups. With a separate, designated door, you won't crowd customers who are entering and leaving through the main entrance. Plus, you can draw curbside pickups to park in front of the designated door, thus managing traffic in your lot.
The ideal setup would be to create one area inside your store that serves both BOPIS and curbside contactless pickup. In this area, a customer service counter is staffed with access to a complete point of sale system. There is space behind this counter for separate staging of BOPIS purchases and curbside pickup purchases, and easy access from this area for exiting the designated curbside pickups doorway for delivering purchases to cars.
Curbside pickup also requires that you create signage for pickup parking spaces. You will need a larger sign to clearly identify which spaces are for curbside pickup only, and smaller signs to number spaces so goods can be brought to the correct vehicle.
HOW RETAIL SOFTWARE ENABLES CURBSIDE PICKUP AND BOPIS TRANSACTIONS
Curbside pickup and BOPIS require an up-to-the second alignment between your e-commerce website and the in-store inventory at each of your stores. And, this highly technical process needs to offer a customer-centric experience. To illustrate this balance between complexity and usability, let's look at the process that occurs when FieldStack retail management software enables such purchases.
Choosing the Store Location
First, the customer's preferred brick-and-mortar location is identified — known as "my store" in a FieldStack e-commerce site. This location is identified through a series of processes:
As part of the initial setup for BOPIS or curbside pickup on your website, you decide the service area for each store location.

For new customers, we use the browser-based location to recommend a nearby store (based on your setup), and list additional store locations as options.

The customer accepts the recommended location or chooses another, and this is set as "my store."

For returning customers, "my store" is a saved setting.
Browse and Purchase
Once a store is confirmed, customers have easy visibility into products that are available for same-day pickup from that store — such products are clearly marked.
At any point up-to and including checkout, the customer can select a different "my store." Additionally, products that are not available for same-day pickup are still offered for delivery.
At purchase, customers indicate that they would like to pick up their goods through your "Curbside Contactless" program. They pay by credit card and receive a clear listing of which products will be available at pickup, and which products will be delivered separately. They are instructed to await an email.
Confirmation and Pickup
Your staff receives a notification in the POS interface that a BOPIS or curbside pickup purchase has been made.
When they initially set up BOPIS and curbside pickup with FieldStack, retailers must establish their policy about pickup times. So, up front, you would decide that all stores need to have BOPIS and curbside orders ready within a specific time frame (most stores set this as no more than 60 minutes after a customer's order).
However, to avoid disappointment, the customer must await a confirmation email before coming to the store. The act of picking and bagging triggers the notification that an order is ready for pick up.
The BOPIS customer comes inside, to customer service. When the curbside pickup customer arrives, they call or text the store with two numbers: their order number and their parking space number. Whichever process they follow has been neatly described on their receipt and in their pickup confirmation notice.
They leave happy and healthy, with an increased chance for return visits based on their familiarity and satisfaction with your service.
Get More Help With Reopening Retail During the COVID-19 Pandemic
FieldStack is proud to support retailers in meeting the challenge of the coronavirus crisis. We encourage you to reach out to us with questions and to learn more about FieldStack.
We also recommend utilizing the National Retail Federation's Operation Open Doors. To start, check out the Operation Open Doors Checklist, an outline of topics to consider as you seek to reopen your retail operations. For a limited time, the checklist and some other Operation Open Doors resources are available to the public before they become resources for NRF members only.
Also, visit the CDC's coronavirus website for official guidance and resources for business and employers.
About FieldStack: FieldStack offers an integrated retail management system that optimizes retail chains of all sizes with the Lean logic and advanced computing used by leading global brands. FieldStack combines automated inventory, point of sale, e-commerce, and loyalty software to help retailers increase sales and streamline operations. Learn more about the only Lean Retail management system at FieldStack.com.
Tags: