Reopening Retail: The Pandemic-Proof E-Commerce Website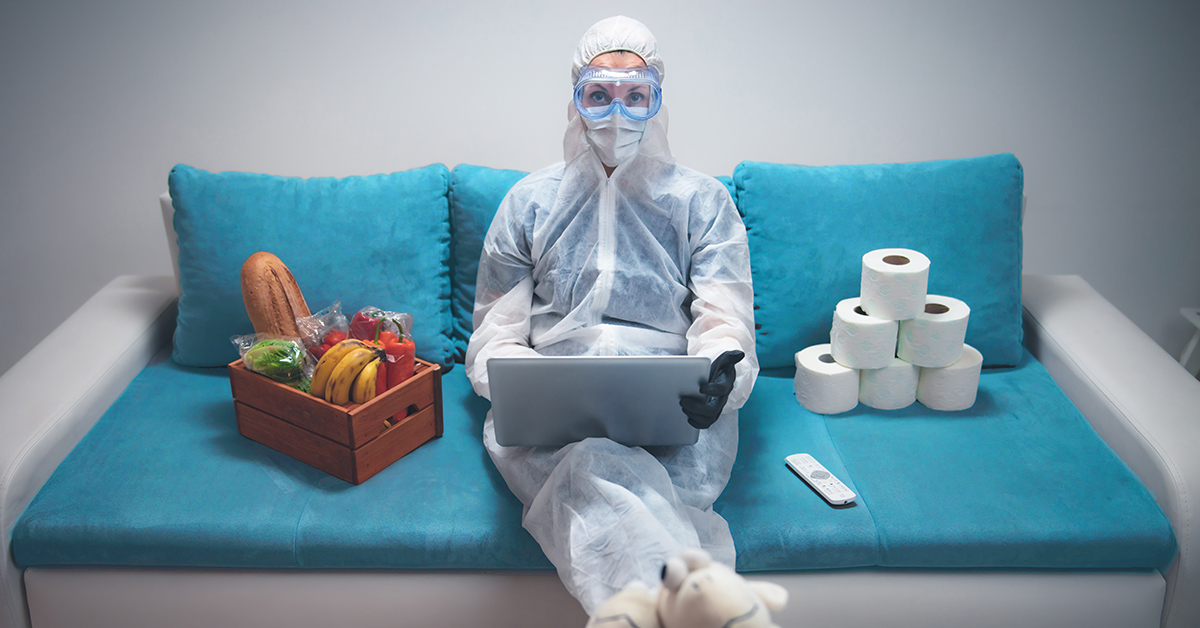 In this series we explore ways to serve your customers better and keep your retail business resilient in the mid- and post-pandemic world. Visit the CDC's coronavirus website for official guidance and resources for business and employers.
This second post in our series focuses on how your e-commerce website must serve as the hub of your pandemic response strategy. We will discuss:
Why best-in-class e-commerce is now must-have e-commerce.

How sanitation practices support health

and

address shopper anxiety.

A list of contactless purchase types that your retail stores should offer.

Why you must reflect your in-store culture online.
Best-in-Class is Now Must-Have
Remember all of the e-commerce functionality and content that you were trying to perfect during the 2019 holiday season, before the world changed? Well, that just became the baseline for what you must offer through your e-commerce website.
The customer is in control, and they now demand web store perfection. You must meet their hopes — offering an elegant, enjoyable online shopping experience that meets the sophistication and diversity of today's consumer. Utilize best practices for usability, streamline load times, offer virtual product experiences, and make sure that checkout is easy.
Even as you are perfecting your traditional e-commerce experience, you need to go further.
Say It Loud, "We're Safe and Proud"
In the first post in this series, "Reopening Retail: The Pandemic Checkstand," we addressed the fact that offering safe shopping options has two benefits. The first benefit is that you, in-fact, reduce the risk of coronavirus transmission. The second benefit is that you address the understandable anxiety that your shoppers are experiencing.
On your website, you should show customers that safety and health are your primary concern. Offer information and visuals about your e-commerce sanitation practices. Through simple images, videos and text promises, you can bolster shopper confidence by making your pandemic accommodations apparent.
Such content is germane on your home page and purchase transaction pages, of course. But in this era of search, where customers may drop into the middle of your site for one product, you need to find subtle ways to communicate your commitment to safety on nearly every site page.
Offer a Variety of Touchless Transaction Methods
Contactless transactions can be offered using any purchase type — they simply must include additional elements that ensure sanitation and social distancing. Integrating your e-commerce website with your stores enables a wider array of "click-to-brick" options, all of which are possible with retail management software like FieldStack. Here's a list:
Traditional E-commerce:

Good, old-fashioned online purchases — where products ship from warehouse to customer — are contactless, of course.



In-store Fulfillment:

With in-store purchases fulfillment, your retail chain leverages in-store staff to pick, pack and ship web purchases from store inventory. If the customer's basket draws on inventory from multiple stores and the warehouse, no problem — multiple packages are delivered. This is like traditional e-commerce, but it utilizes brick-and-mortar assets.



Same-Day Delivery: Same-day delivery is another touchless transaction type that relies on in-store staff and inventory. Because of the promise of rapid delivery, each purchase must be sourced from one specific store. To offer same-day delivery of retail purchases, your chain will need the drivers and vehicles (as well as omnichannel retail software).
Buy Online/Pickup In Store: "BOPIS" uses the same retail tech as same-day delivery. Your chain's e-commerce software guides the shopper to choose a store location, and product availability is displayed for the selected store. The customer comes to the customer service desk for their product.

Curbside Contactless:

This is an elevated form of BOPIS, where customers do not even enter the store. Instead, they pull up outside and call, and one of your team members brings their purchase to the car.
The keys with these tools are to guide your shopper to choose their local store as they start shopping; to provide clear instructions on purchase fulfillment within the website; and to provide a confirmation email with everything the customer needs to know.
Bring Your Retail Store Culture Online
Even before the pandemic, one of the greatest competitive tools for independent and regional retailers was culture. Customers have been able to go online and make a cold, efficient transaction for years — they came to your store for the service, for the human connection, for the vibe — and perhaps to invest in their own regional economy.
Wise retailers are finding ways to represent and celebrate their chain's culture online.
Offer product picks from your in-store sales team.

Share content of your retail staff.

Embed your social media feeds on your website, and cultivate community there.

Offer a "recommended for you" feature for related products.

Promote the benefits of loyalty membership.

Offer and incentivize loyalty membership at checkout.

Show your regional roots, and how you are supporting the community.
Be creative and authentic — this is about transforming a transaction into a relationship!
Moving Forward Together
We hope that you, your loved ones, and your business are holding strong through this crisis. If you would like to discuss any of the strategies mentioned in this post, or if you have questions about how FieldStack can help make your chain stronger in the face of uncertainty, reach out anytime.
About FieldStack: FieldStack offers an integrated retail management system that optimizes retail chains of all sizes with the Lean logic and advanced computing used by leading global brands. FieldStack combines automated inventory, point of sale, e-commerce, and loyalty software to help retailers increase sales and streamline operations. Learn more about the only Lean Retail management system at FieldStack.com.
Tags: