Retail FAQ: How to Continue Serving Customers During the Coronavirus Crisis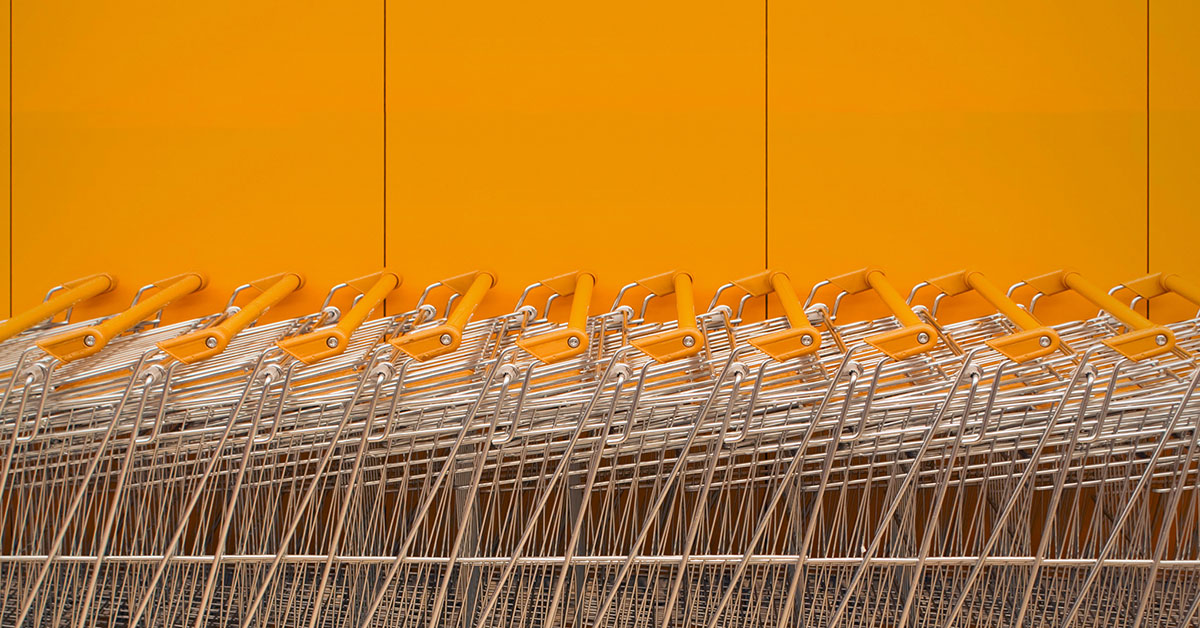 Friends in Retail. The retail industry, along with the entire world, has entered a time of great uncertainty. Here at FieldStack, we are proud to be helping long-time and new clients continue operations during the novel coronavirus/COVID-19 pandemic.
We have been speaking with many retailers who are seeking ways to keep their chain operational during this crisis, and who want to know if our retail management software can help. The answer is: Yes.
This FAQ is designed to answer common questions about how our retail system combines point-of-sale, e-commerce, and inventory software to help chains stay in service. I hope this is a useful tool.
Please reach out with any questions and to discuss how FieldStack can support your retail chain. Call us at 207.610.2000 or complete our contact form and we will respond ASAP.
Wishing you safety, health, and strength,
– Michael Stefanakos, Vice President
FAQs:
FAQ Answers:
How can FieldStack help my retail chain continue operations during this crisis?
FieldStack integrates your e-commerce platform with your in-store Point of Sale system and inventory. That means your customers can receive their products from you in many ways that support social distancing: Buy Online/Pickup In Store; Curbside Contactless Pickup; Same-Day Delivery; and traditional e-commerce with shipping options.
How does Curbside Contactless Pickup work?
Customers shop on your e-commerce site after choosing their preferred brick-and-mortar location, known as "my store." As they shop, in-store availability is indicated for each product. At purchase, customers indicate that they would like to pick up their goods through your Curbside Contactless program, and they are instructed to await an email. When the customer receives their confirmation email, they drive to the store. Upon arrival, they call with their purchase code, and your staff brings the purchase to their car.
How does Same-Day Delivery work?
The Same-Day Delivery e-commerce shopping experience is the same as a normal e-commerce shopping experience. The difference is, the delivery is made by the retailer. To enable this feature, the retailer decides the service area for each of their stores. For new customers, we use the browser-based location to select the closest physical store. For existing customers, "my store" is a saved setting. Once a store is confirmed, customers have easy visibility into products that are available for same-day delivery from that store — such products are clearly marked. At any point up-to and including checkout, the customer can select a different "my store."
To be clear, your chain must provide the vehicles and drivers to fulfill purchase requests. Many chains are inquiring with existing in-store staff to see if they are interested in changing to a delivery role during the crisis. If your chain has delivery resources, FieldStack will enable you to use them.
How does in-store fulfillment of e-commerce purchases work?
This approach allows customers to buy from your entire chain inventory without choosing a store. When the customer completes their purchase and chooses a delivery method, your in-store staff are notified. They pull (right off the shelf), pack and label the purchased products and FieldStack initiates a pickup with the selected delivery company. If the customer's shopping cart draws on inventory from multiple store locations, each store ships their portion of the purchase at no added cost to the customer.
Are there benefits to FieldStack beyond integration of e-commerce and in-store fulfillment?
Yes! FieldStack's e-commerce solution also provides traditional online shopping that is fulfilled from your warehouses as well as your stores. The entire system is driven by our inventory automation tools that ensure you are stocked strategically, to maximize sales and streamline cash flow. Our integrated loyalty solution helps cultivate customers for repeat purchases. Finally, our analytics and business intelligence functionality allows you to analyze and streamline operations.
How long does it take to get a new client running?
Implementation times vary depending on the complexity of your infrastructure and the degree of customization you request. Our team will lead you through a simple intake process, within which they will assess your needs and discuss your options with you. For a ballpark: Straightforward, out-of-the-box implementations can take as little as two weeks; highly customized configurations can take one month.
How much does FieldStack cost?
FieldStack charges implementation fees and monthly usage fees. The implementation fees are based on the complexity of your retail chain's setup, and as mentioned, our team has a standard list of questions to determine this scope. Monthly fees are assessed as a fractional percentage of each transaction processed, to provide you with predictability as well as an assurance that fees will align with your revenue fluctuations.
Your initial intake session will provide us with the necessary information so that we can provide a customized proposal for your chain.
Retailers, request a consultation by calling us at 207.610.2000, or complete our contact form and we will respond ASAP.
About FieldStack: FieldStack offers an integrated retail management system that optimizes retail chains of all sizes with the Lean logic and advanced computing used by leading global brands. FieldStack combines automated inventory, point of sale, e-commerce and loyalty software to help retailers increase sales and streamline operations. Learn more about the only Lean Retail management system at FieldStack.com.
Tags: