FieldStack Teams with Janam to Empower Retailers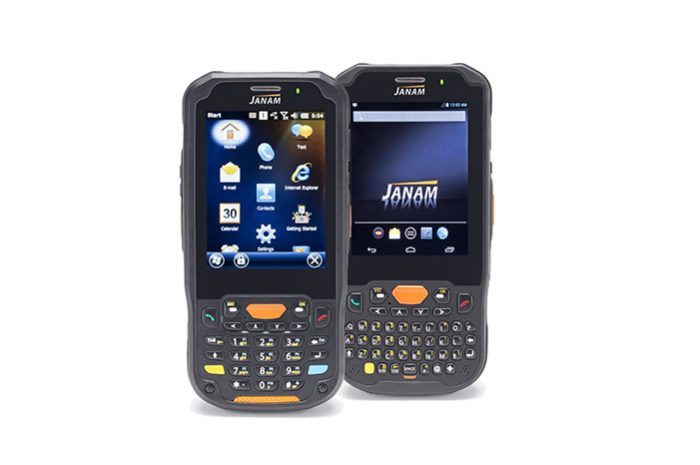 FieldStack, the only developer of retail management software designed around the principles of Lean Retail, announced today that it had selected Janam Technologies' XM5 as the preferred rugged mobile POS hardware platform for retailers using FieldStack's lean retail software.
FieldStack offers an integrated retail management software system for mid-size and large retailers. By leveraging customer data, FieldStack's Lean Retail Engine provides inventory automation as well as optimization of the Point-of-Sale experience, e-commerce, loyalty programs and staff management. Janam's XM5 will play a key role in helping FieldStack optimize each retailer's entire footprint, which in turn will allow these clients to sell more products, please more customers and open more stores.
KEY FACTS
FieldStack selected Janam's XM5 because its customers require a powerful, intuitive and fast mobile computing solution. FieldStack believes the XM5 is the best device available in the market to help retailers maximize their return on investment from FieldStack's powerful software.
The XM5's superior barcode scanning performance is a game changer for FieldStack and its retail customers. With an integrated 1D/2D imager, Janam's XM5 provides instant decoding of the hardest-to-read barcodes, enabling more efficiency on the store floor and in the back office.
With FieldStack's focus on helping retailers deliver the right product to the right place at the right time, Janam's XM5 provides real-time access to the valuable data needed to drive strategic business decisions.
Michael Stefanakos, VP of Lean Retail Partnerships, FieldStack
"FieldStack's cloud-based unified commerce platform demands a device that is fast, powerful and reliable. We did a lot of searching to find a mobile computer that could meet our high standards. The XM5 was the best by a mile."
Doug Lloyd, VP of Global Sales Operations, Janam Technologies
"It is very gratifying when the strengths of a product like the XM5 – specifically, its small size, light weight, blazing fast computing speed, all-day battery life and best-in-class barcode scanning – come together to support a winning software solution like the one from FieldStack. We are excited by FieldStack's success in bringing the powerful benefits of mobile computing to its retail customers."
About FieldStack
FieldStack is revolutionizing omnichannel retail technology with the only truly integrated, cloud-based lean retail software system for mid-size and large retailers. By fusing powerful inventory, point of sale, loyalty, and eCommerce modules with enhanced analytics, decision making and automation, FieldStack's Lean Retail Engine™ optimizes each customer's complete retail footprint. Launched in 2013 by retail experts, FieldStack serves brands across North America from its headquarters in Portland, Maine. For more information, visit www.fieldstack.com.
Janam Technologies LLC is a provider of rugged, handheld computing devices for mobile workers. Janam combines deep industry knowledge with advanced technologies to deliver products and accessories that increase productivity, reduce costs and improve customer satisfaction. Specializing in purpose-built mobile computers that scan barcodes and communicate wirelessly, Janam offers products that are designed to run mission-critical applications in retail, healthcare, hospitality, manufacturing and logistics. For more information, visit www.janam.com.
Tags: