How Technology is a Key Component of Hollywood Feed's Growth Story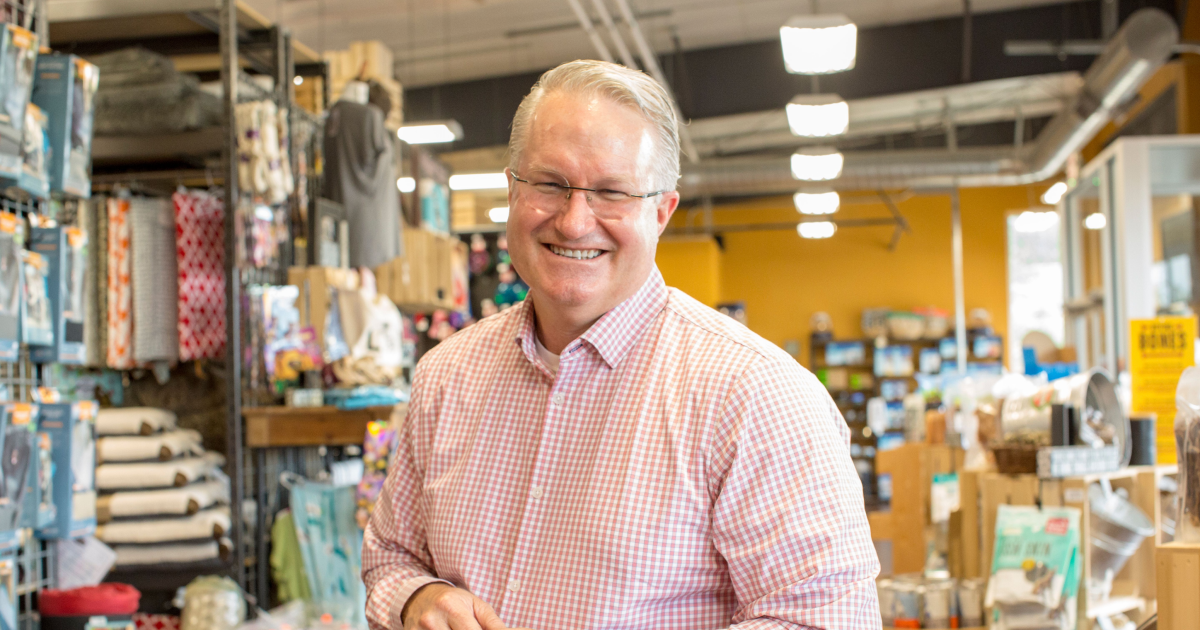 Hollywood Feed, the number one pet care retailer in Newsweek's 2022 America's Best Retailers, has established itself as a highly-admired chain within the pet supply industry. With FieldStack as its technology partner since 2016, they have scaled from 32 stores and earned the attention of pet store chains nationwide.
Today, Hollywood Feed has robust operations backed by a sophisticated e-commerce platform and a cutting-edge tech stack. As a result, they now support 182 stores throughout 19 states. CEO Shawn McGhee recognizes the impact of modern technology firsthand, stating, "FieldStack is a large part of our growth story."
Here is how FieldStack's retail software helped support Hollywood Feed's ascent in an increasingly competitive industry.
Prioritizing

Consumer Satisfaction

For present-day pet store chains, online retailers have created an ultra-competitive environment. As a result, legacy tech stacks and outdated workflows are creating growth plateaus and curtailing profits. Retailers who fail to adapt are losing market share, while those who innovate are accelerating growth.

A recent press release describes how Hollywood Feed excels through its focus on patrons. An outstanding product selection, super-efficient distribution network, and competitive pricing model are cornerstones of the company's success. Along with its "pack" of employees and superior tech stack, this all adds up to exceptional customer experiences.

In conversation with Pet Insight, McGhee reinforced the importance of technology when discussing how customers would benefit from Hollywood Feed's recent acquisition of the 80-store PetPeople chain. "From a pure customer experience standpoint," said McGhee, "Hollywood Feed has this amazing tech stack that we bring to the table. The customer is going to see that in speed… robustness of the offering… and overall service."
Turning Data into
Customer Value
Hollywood Feed understands how modern technology and real-time data facilitate an enhanced customer experience. After implementing FieldStack in 2016, they gained holistic visibility of customer consumption and inventories across their operations.
Real-time data began flowing smoothly through their systems without the burden of manual intervention or consolidating disparate data sources. With heightened visibility, insights and automation began freeing up their workforce to focus on what matters most --- their customers.
While cobbled technology stacks have held countless retailers back, Hollywood Feed leveraged modern technology to outpace customer expectations.
Leveraging a Natural Advantage to
Beat the Online Giants
With a blind eye toward profits and no physical locations, online retail giants within the pet industry are known to offer rock bottom prices. As Hollywood Feed demonstrates, however, brick-and-mortar pet store chains have natural advantages. In turn, they can use these advantages to grow.
For example, Hollywood Feed leverages modern technology to provide competitive prices while putting a heavier focus on individualization around its products and patrons. They offer exceptional value and capitalize on the winning formula for pet suppliers.
Closing

Remarks

Hollywood Feed's ascent and ongoing success is a testament to the power of pet store chains to thrive, even in the age of digitalization. As regional and midmarket pet store chains seek new and innovative strategies to improve customer service, elevate supply chain efficiency, and grow their consumer base, modern technology offers a distinct advantage.

There's a reason why Shawn McGhee says, "Any retailer looking to get the most out of their technology investment should absolutely look at FieldStack."

Now, we encourage growth-oriented pet store chains to schedule a time to connect with us at SuperZoo 2022 from August 23-25. We are also available via call for those who cannot attend.
Harness Your Competitive Advantage
Experience our free Lean Retail Web Class
Learn More
Tired of Customers Flocking to the Retail Giants?
Let's talk about retail's most common growth challenges.
Retail Success Starts Here