4 Reasons Why Brick-and-Mortar Will Survive and Thrive in 2021 and Beyond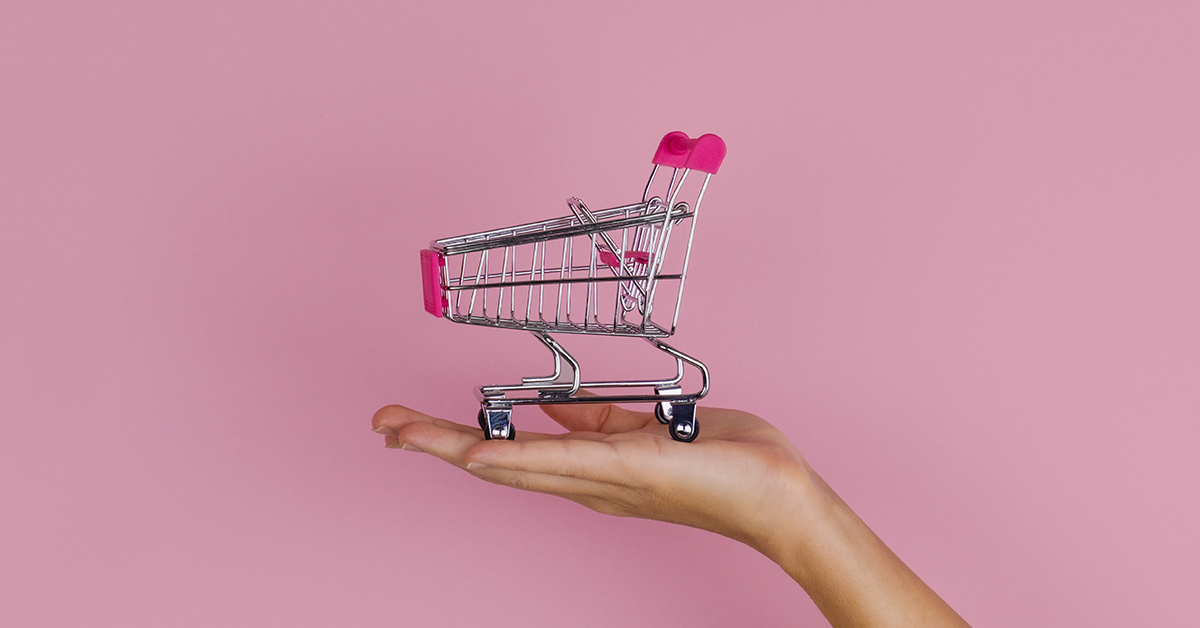 This is a message of faith in brick-and-mortar retail.
But to be clear, I know things have been tough for many brands.
Yes, the COVID-19 pandemic represented a terrible challenge for brick-and-mortar. 2020 saw 8,741 stores close with only 3,300 stores opening, for a net loss of 5,441 according to Coresight Research. And that was with the support of generous landlords and strategic government programs that provided some relief.
And yes, retail was already in the midst of a disruption before the pandemic, as changing consumer habits were exposing long-term weaknesses for many brands. 2019 saw some 9,800 stores close (and about 4,700 opening). Retail Dive has been keeping a running list of bankruptcies since 2018 as name brands use restructuring to manage debt and right-size, if they aren't outright closing down.
But I'm a retail optimist, as is the team at FieldStack. We see a phoenix rising. A retail sector that is transforming and will emerge stronger across every channel. A retail sector that knows how to prioritize the customer experience. A retail sector that needs brick-and-mortar.
Subscribe to the
Lean Retail Blog
Here's why brick-and-mortar retail
will survive and thrive in 2021 and beyond:
1. Brick-and-mortar has been a
cornerstone of successful retail

through COVID.

We're all reading about how e-commerce has been thriving through the pandemic. According to Statista research, e-commerce platforms have enjoyed an "unprecedented global traffic increase between January 2019 and June 2020, surpassing even holiday season traffic peaks. Overall, retail websites generated almost 22 billion visits in June 2020, up from 16.07 billion global visits in January 2020."

But look more closely and we see that this wasn't all pure-play e-commerce. Some of the most noteworthy winners in 2020 retail were those who offered an omnichannel shopping experience with seamless integration between e-commerce and brick-and-mortar, leveraging the strengths of each.

Target has stood out for competing with Amazon for e-commerce market share. Yet 95% of Target's sales came through its stores in late 2020. That includes in-store shopping, of course. It also includes website-enabled transactions such as buy online/pickup in-store, curbside pickup, same-day delivery, and regular e-commerce purchases fulfilled through each store.

Walmart is also thriving by using their brick-and-mortar locations to innovate with omni-channel. Notably, Walmart has leveraged its store network as the logistical backbone of a thriving grocery e-commerce initiative.

Beyond these goliaths, many leading chains have adopted retail technology that leverages their stores as omni-channel distribution centers. This includes everyone from Dicks to PetSmart to Zara.
2. E-commerce retailers are
investing in brick-and-mortar

.

The strategic strength of brick-and-mortar retail is also apparent in the creation of physical stores by e-commerce brands. The most notable example is Amazon. But, existing brick-and-mortar retailers that implement Lean Retail practices have clear advantages over the online giants.




Amazon's 2017 purchase of Whole Foods gave the company a logistics network of hundreds of stores in the U.S., U.K., and Canada. This physical footprint enabled Amazon to double its grocery delivery business from Q4 2019 to Q4 2020.

Now, Amazon's physical grocery stores in the U.S. include 500-plus Whole Foods Markets, eight Amazon Fresh and two Amazon Go Grocery stores, and 26 Amazon Go convenience stores. Consider the 24 Amazon Books stores, 29 Amazon 4-Star outlets, and seven "Presented by Amazon" pop-up locations, and a true omni-channel picture emerges.

And Amazon isn't the only "formerly online-only" brand investing in physical stores or partnering with brick-and-mortar retailers. Consider Casper, Warby Parker, Harry's, Bonobos, Peloton, and others.

Brick and mortar allows e-commerce brands to provide flexible and efficient omnichannel transaction options. It also offers retail brands a boosted marketing presence in share-of-voice, awareness, and product "discoverability."

Digital retail sales have grown dramatically during COVID. Yet as Retail Dive identified last May, notable limitations have been exposed in the online-only model. And notable pure-play brands, from Casper to Wayfair, have had trouble attaining profitability.
3. Many shoppers still
prefer in-store shopping.
A January 2021 retail consumer survey from Brizfeel found that 31% of shoppers prefer visiting a physical store for any purchase, and 12% of shoppers have an equal affinity for e-commerce and in-store. That's a big 43%, and it doesn't take into account click-to-brick omnichannel transactions.
January 2021 research from Raydiant found that 46% of shoppers prefer to shop in-store. This was reduced by COVID, as seen in the fact that 55% preferred in-store shopping in "the before time" of January 2020.
The Raydiant research shows that people like in-store shopping for the experience of interacting with products: "33% of respondents prefer shopping at physical stores because they like to see and feel products, while 26% enjoy the overall experience of shopping in person."
Similar consumer research by Ripen asked respondents for the number one reason they shop offline.
30.8% said they prefer to experience products in person

29.9% said they want their product immediately

16.9% said they have privacy concerns about online shopping

14.4% seek to avoid shipping costs

6.5% are averse to complicated online returns
As the vaccine rollout continues, we will all get back out into the world, seeking experiences that reinforce a sense of normalcy. Destination brick-and-mortar locations can offer such experiences.
4. Consumers are becoming
more conscious of their shopping choices.
Shopping choices are based not only on convenience but also on a desire for experience and personal values.
What's more, many consumers will behave based on values that formed or were heightened during the pandemic.
"The pandemic has encouraged consumers to be more conscious of their shopping choices and wanting to 'do good'. These values are also something that consumers want the brands they're buying from to reflect," explained Chris Biggs, Global Head of Retail at Boston Consulting Group, to Forbes in December 2020.
Biggs shared research indicating that 41% of consumers intend to shop more locally in the future.
A late 2020 survey by RedEgg Marketing revealed similar pro-local consumer sentiments that bode well for brick-and-mortar.
Some 83% percent of shoppers say they would rather support a local business than a large corporation.

7 in 10 say intentionally go out of their way to support local businesses

Just over 82 percent of consumers say they'd spend more to support local businesses after the pandemic.
In addition to concerns about their local economy, many consumers are sensitive to the environmental impact of e-commerce. Thomai Serdari, a marketing professor at NYU and author of "Rethinking Luxury Fashion", states that many consumers have negative perceptions of the environmental impact of online sales in terms of packaging and carbon footprint.
Even so,
brick-and-mortar retail will look different

.

You see now how I'm an optimist. But I'm also a realist. Brick-and-mortar is going to survive and thrive — but it's going to be transformed.

At FieldStack, we analyze how shoppers are constantly changing their expectations of retailers. Many consumers identify their "last and best" shopping experience as the litmus by which they judge future transactions.

Moving forward, there is no choice — retailers now must use the same omnichannel and Lean Retail Practices used by the leading retail brands. These consumers — and I mean you, me, and our neighbors — have experienced "Choose My Store" at Home Depot. We've used curbside pickup at Dicks, or same-day delivery at Target. And that's what we expect from every retailer now.

FieldStack Lean Retail Platform makes this possible with immediate ROI and the urgency that consumers demand. In my next post, we'll discuss the leading trends defining retail in 2021 and beyond, and how FieldStack will enable your chain to meet them.
Lean Retail Platform
A Lean Retail Platform - Built by Retailers, for Retailers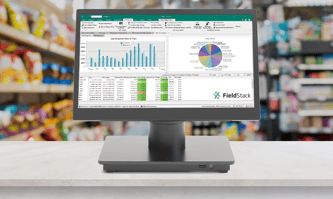 Discover Lean Retail
Executive Guide
FieldStack's
Executive Guide

to Lean Retail Software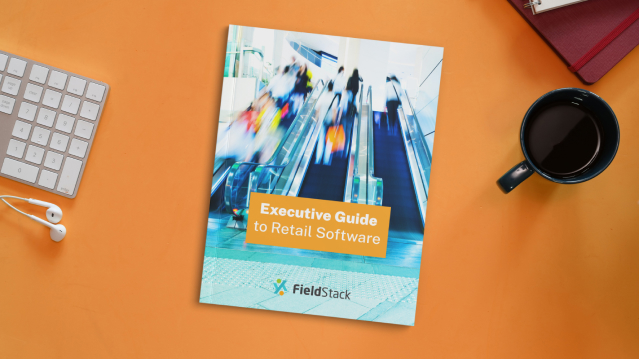 View the Guide